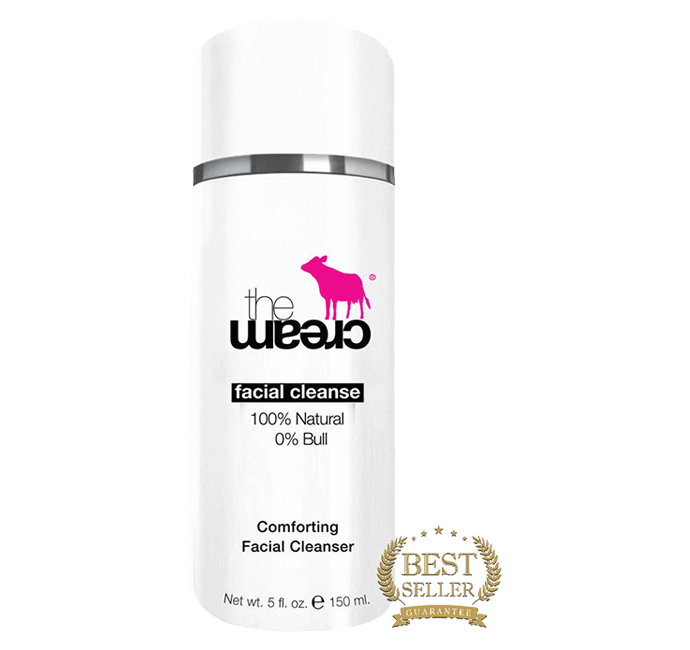 theCream
facial cleanse
Price: US $42
First time customers GET 15% OFF your first order with Email Signup.
15% DISCOUNT on all AUTOSHIP ORDERS + FREE SHIPPING. Choose your frequency when to receive. Autoship discounts not applicable to Sale items. COUPON CODE discounts NOT Applicable to AUTOSHIP orders.
Comforting Facial Cleanser
150 ml / 5 fl. oz.
0% mineral oil, 0% preservatives, 0% parabens, 100% fabulous
Ingredients
(theCream® FULL RANGE INGREDIENTS)
Organic Castile soap- Saponified oils of Organic Coconut (Cocos Nucifera), Organic Oilive (Olea Europaea), Organic Jojoba seed (Simmondsia Chinensis), Organic Aloe leaf (Aloe Barbadensis), Organic Rosemary leaf (Rosmarinus Officinalis)
Apricot (Prunus Armeniaca) oil
Avocado (Persea Gratissima) oil
Rice Bran (Oryza Sativa) oil
Vegetable Glycerin
Xanthum gum
Colostrum oil
Orange (Citrus Sineses Dulcis) peel oil
Vanilla (fragrance) oil
* Registered Organic.
What

A rich, creamy and ultra gentle facial cleanser which lifts away all impurities and make-up with no stripping.

Who

Suitable for all skin types.

Where

Face, neck and decollatage. Use morning and night.
Apply a pea sized amount to hands and emulsify with a little water. Apply to damp skin.
Massage all over face and neck. Rinse off with water and pat skin dry with a towel OR use flannel/cotton pads to remove in gentle swipe motions.

Why

The most important skincare step, cleans pores and allows the skin to breathe
Perfectly prepares the skin for application of further nourishment.
Rehydrates and rebalances for baby soft skin.