Two GIVEAWAY Bundles!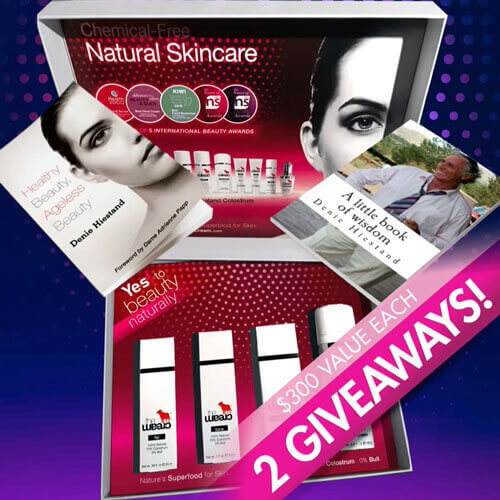 [CLOSED] Enter to Win a 100% Natural Skin Care Bundles valued $300 USD each!
[CLOSED] Two Gift Box GIVEAWAY Bundles!. Valued $300 ea. In celebration of theCream.com Facial SERUM winning the NCW 2017 Eco-Excellence Awards™, we are giving away two theCream Skincare Gift Box Bundles (4 creams per bundle gift box) to two lucky winners:
WIN ONE OF THE TWO $300 GIVEAWAY GIFT BOXES!
Signup for Email Newsletter to enter to win!HOW TO ENTER TO WIN:
1️⃣ Follow us in INSTAGRAM and FACEBOOK
2️⃣ Like the post in INSTAGRAM and FACEBOOK
3️⃣ Name four theCream.com products you would like to win in social media comments
4️⃣ Tag a friend or more in social media
(You may also visit our Facebook page and apply for the same giveaway there, to increase your chances to win!)
5️⃣ Signup for email newsletter (if you haven't already)
(You may apply both on INSTAGRAM and on FACEBOOK, to increase your chances to win!)
Two lucky winners will be selected by a random draw, one winner from Instagram and one winner from Facebook. Winners will be announced on Saturday, October 1st, 2017.
GIVEAWAYS open Internationally. Instagram/Facebook not affiliated with this contest. Must be 18+ to apply.