theCream Skincare GIVEAWAY $300 Bundle!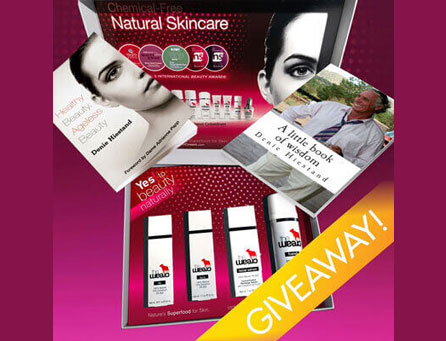 [CLOSED] Enter to Win a 100% Natural Skin Care Bundle valued $300 USD!

[ This giveaway is now CLOSED! ] In celebration of theCream.com Facial SERUM being selected as 2017 NCW Eco-Excellence Awards™ Finalist, we are giving away theCream Skincare bundle to one lucky winner:
? FACE Cream
? Facial SERUM
? LIP Cream
? HAND Cream
and two must read books
? A Little Book of Wisdom
? Healthy Beauty, Ageless Beauty
by Denie Hiestand, the formulator or theCream Skincare range.

✨
HOW TO ENTER TO WIN:
See our INSTAGRAM or FACEBOOK posts below to apply.
✨
One lucky winner will be selected by a random draw, from Instagram and Facebook applicants, and announced on Sunday, September 3rd, 2017.
✨
? GIVEAWAY open Internationally! Instagram/Facebook not affiliated with this contest. Must be 18+ to apply.