G I V E A W A Y of PERSONAL Cream! [CLOSED]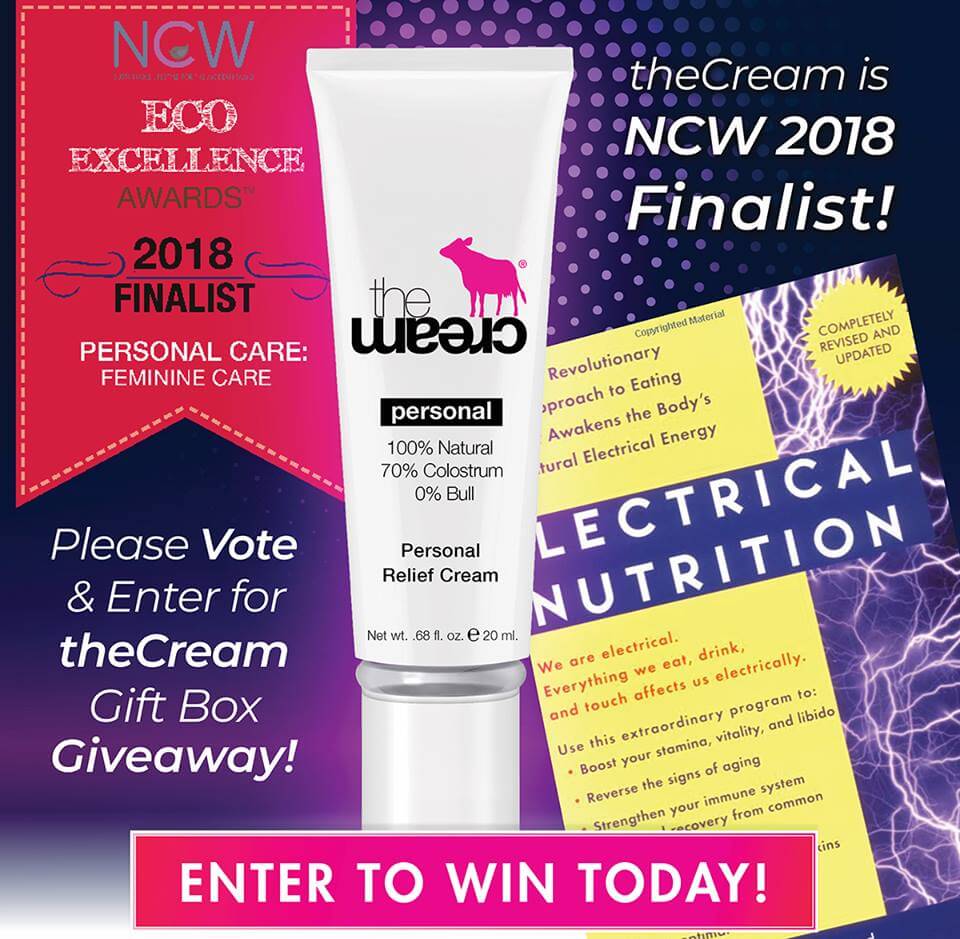 G I V E A W A Y of our PERSONAL Cream! Our Personal cream has been selected as NCW 2018 Eco-Excellence Awards™ Finalist in the Feminine Care category. ✨ ✨
We are giving away 2 PERSONAL Cream GIFT ? Boxes and a copy of Electrical Nutrition, by Denie Hiestand, to 2 lucky winners to try out our Award Winning 100% natural colostrum based PERSONAL cream.
✨
HOW TO ENTER:
1️⃣ Follow us
2️⃣ Like this post
3️⃣ Tag a friend or more
? If you are currently using and loving our PERSONAL cream, please VOTE! (See instructors below.)
✨
Two lucky winners will be selected and announced by a random draw (one winner from Instagram and one winner from Facebook) on Sunday, September 3rd, 2018.
✨
? GIVEAWAY open Internationally! Instagram/Facebook not affiliated with this contest. Must be 18+ to apply.
✨
?HOW TO VOTE:
There is still time to VOTE for our PERSONAL cream at the NCW 2018 Eco-Excellence Awards™:
1️⃣ Visit http://ow.ly/RQh230lsGWD
2️⃣ Click on PERSONAL CARE icon
3️⃣ Scroll down to FEMINE CARE section and VOTE for the our PERSONAL Cream! ❤️ Thank you!