Enter to WIN this BOOK and theCream product of your choice!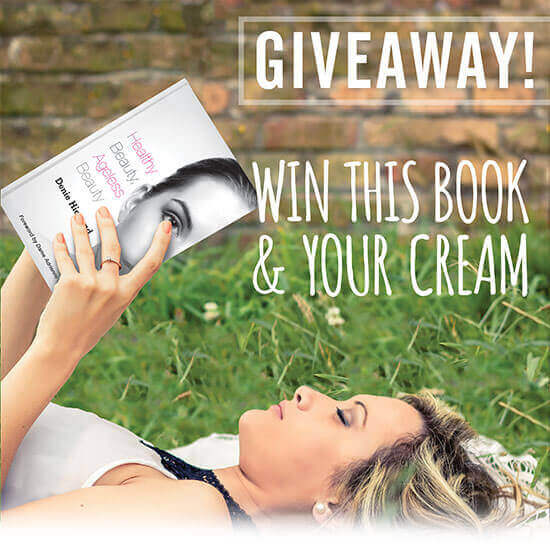 [CLOSED] Who doesn't love an all natural, informative and healthy #giveaway!
✨ Enter today for a chance to WIN a signed copy of Healthy Beauty, Ageless Beauty, by Denie Hiestand, plus your choice of one of theCream Skincare products!
✨
HOW TO ENTER:
? 1. Follow us on Instagram or Facebook
? 2. Tag 3 friends
? 3. Mention the name of one theCream product you like to WIN! (See all products on theCream.com)
? 4. Read two chapters of the book online at www.theCream.com and comment on what you find interest 
✨
First two chapters of the book are available today at theCream.com.
✨
Topics covered in the book:
Ch1 – Energy is Everything – Pg.1
Ch2 – An Honorable Cause – Pg.5
Ch3 – Anti-Aging Lifestyle – Pg.8
Ch4 – How to Slow Aging – Pg.21
Ch5 – Anti-Aging Food – Pg.32
Ch6 – Ageless Beauty – Pg.46
Ch7 – Creating our Disease – Pg.55
✨
One lucky WINNERS will be selected by random draw and announced on Friday, June 23rd, 2017, at 11:59 EST. Good luck!
✨
Instagram is not affiliated with this contest. By entering, you confirm that you are 13+ years of age.