Book GIVEAWAY! [CLOSED]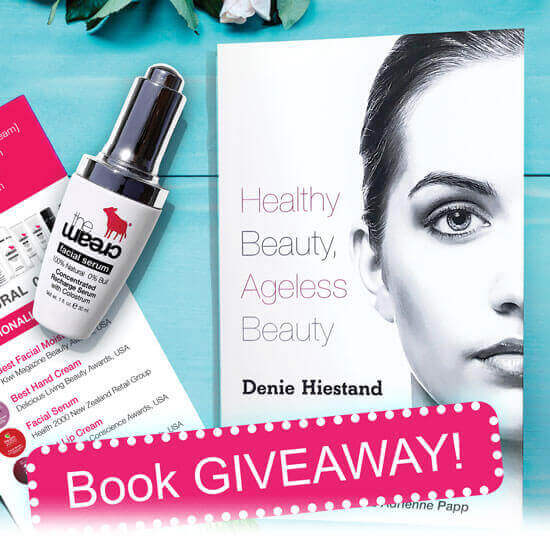 [CLOSED] Book GIVEAWAY!??✨ 5 lucky winners will receive a copy of Healthy Beauty, Ageless Beauty, by Denie Hiestand, founder and formulator of Award Winning organic skincare called theCream.com.
✨
HOW TO ENTER:
1️⃣ Follow us (Instagram or Facebook)
2️⃣ Like our post
3️⃣ Tag three friends in the comment thread below
5 lucky winners will be selected by random draw and announced on Friday, July 14th, 2017. Good luck! ?
? GIVEAWAY open Internationally! Instagram/Facebook not affiliated with this contest.
✨
ABOUT THE BOOK:Book is aimed at helping you take your power back, make better choices about your food, health and skincare and to live and be the amazing, loving, empowered and vibrant soul you came to be in your lifetime.
The book covers everything from what foods to eat and what to avoid, teaches you a whole lot about your skin and your digestion and how it directly affects your health and your skin and will give you the confidence to get back in control against unhealthy foods, skin care products and bad habits affecting your health and happiness.
✨
You can read the first 2 chapters of this amazing and mind opening book online at www.theCream.com and buy the eBook to continue reading the remaining chapters.