theCream® Facial Serum WINS a 2017 Beauty AWARD!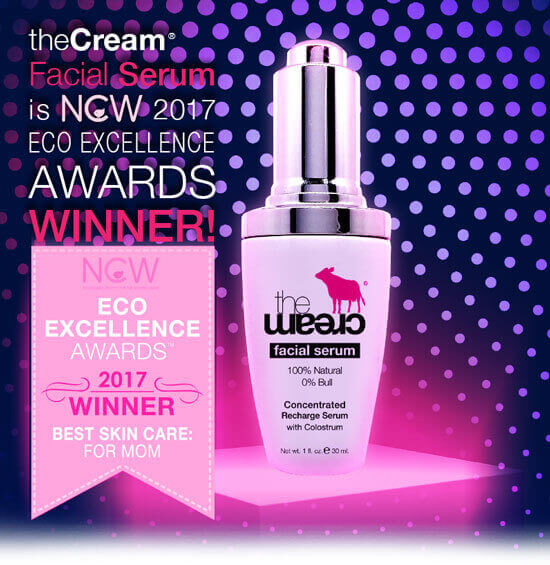 2017 NCW Eco-Excellence Awards™ Skin Care for Mom category!
September 22, 2017 We are thrilled and excited to announce that theCream Facial Serum is officially the NCW 2017 Eco-Excellence Awards™ Winner, under the Skin Care For Mom category! We are honored to win an award whose mission is aligned with theCream Skincare philosophy of providing nature's very best to humanity. The 7th edition 2017 Eco-Excellence Awards™ is the only one of its kind to recognize excellence in social and environmental sustainability for products, services, companies and websites and we are proud to be part of this great community.