Easter 2018 Giveaway! [CLOSED]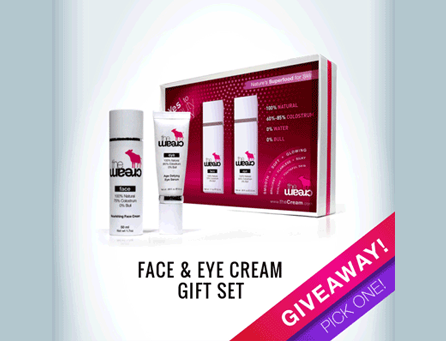 Giveaway is now Closed.
? Easter Skincare GIVEAWAY!? Enter to win one of the four theCream.com GIFT Sets and try out theCream Skincare brand's 100% natural and bio-available nourishing skin creams!
✨
One lucky winner ?will be selected from Instagram and one from Facebook and you may apply to both! ❤️
✨
RULES TO ENTER:
1️⃣ Follow us @thepinkcowbrand 
2️⃣ Like this post
3️⃣ Tag a friend (or two..)
4️⃣ List the names of two creams you like to win from the 4 GIFT SETS.
Full ingredient list and product details available at theCream.com
✨
? International giveaway ends April 5th, 2018. 
Instagram and Facebook not affiliated with this contest. Must be 18+ to apply. Good luck!