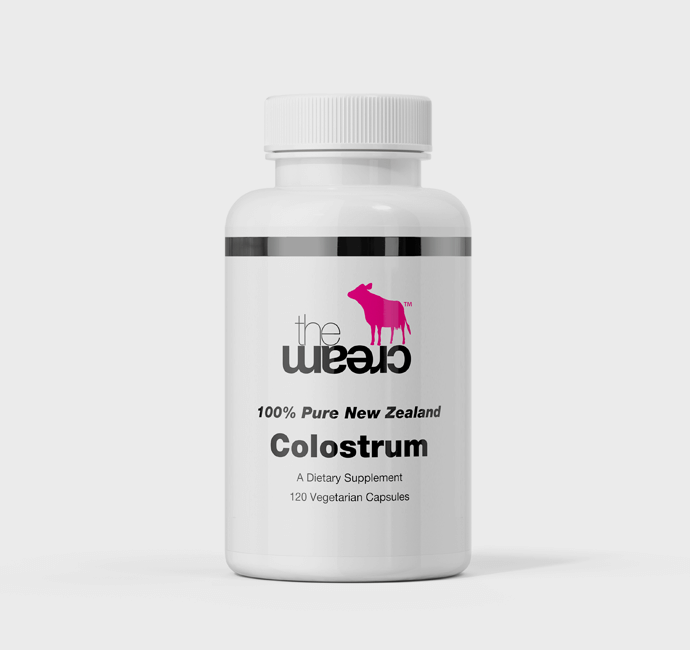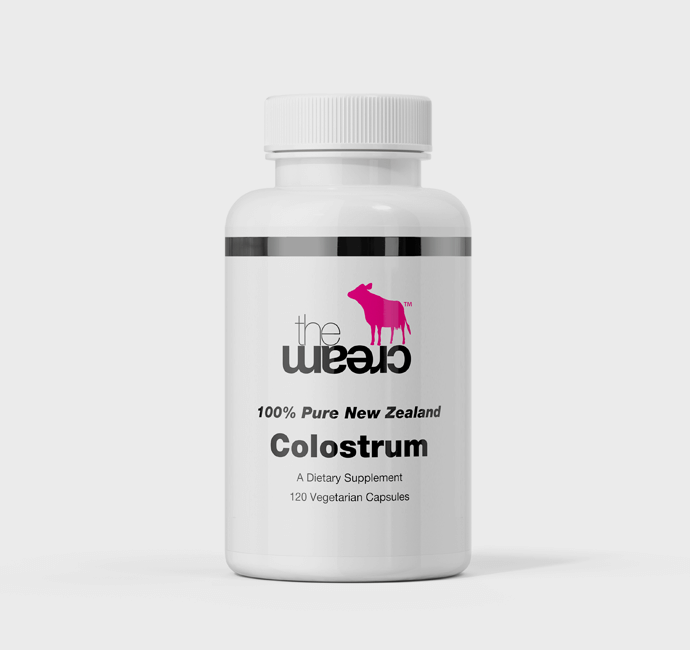 theCream
Colostrum 100% Pure New Zealand (Caps)
Price: US $45.00
First time customers GET 15% OFF your first order with Email Signup.
15% DISCOUNT on all AUTOSHIP ORDERS + FREE SHIPPING. Choose your frequency when to receive. Autoship discounts not applicable to Sale items. COUPON CODE discounts NOT Applicable to AUTOSHIP orders.
100 % Pure New Zealand Colostrum Powder Caps
Size: 120 – 500mg
Servings per container: 60
Ingredients
100% Pure New Zealand Colostrum Powder. Other ingredients:  Vegetable Cellulose Capsule.
This product contains no yeast, wheat gluten, soy, corn, sodium, sugar, starch, artificial preservatives, artificial flavoring, or genetically modified organisms (GMOs). May contain traces of milk. Consult a healthcare professional if you have dairy or lactose intolerance
For optimal storage conditions, store in a cool, dry place. (59°-77°F/15°-25°C) (35-65% relative humidity). Tamper resistant package, do not use if outer seal is missing.
What

100% Pure New Zealand Colostrum Powder – Nature's most powerful Super-Food 'the starter of life'. Clean and Green New Zealand is the world leader with the highest quality standards in natural colostrum production, with herds that are pasture fed and raised without the use of hormones, steroids or antibiotics.  BSE free and meets the ISO regulated standards by the NZ Ministry of Agriculture & Forestry.

Where

Colostrum contains a precise balance of vitamins, minerals, amino acids, which include anti-bodies, immunoglobulins, antioxidants and growth factors. Low temperature drying preserves the viability and integrity of the active compounds.  Colostrum assists in regeneration of aged or injured skin, collagen, muscle, bone, cartilage and nerve tissue. There are over 90 known health promoting components in colostrum.  Use our colostrum powder supplement for overall general health and well-being.

Who

Newborns to seniors, everyone in between can benefit from this amazing Super-Food from Nature.

Suggested Usage:
Adults: Take 2 caps daily (1g)
Servings per Container:  60
Children: (6-12 yrs.): Take 1 or 2 capsules daily.
May be sprinkled on food or added to beverage.

Why

Most of us are challenged daily from overly processed demineralized food, stress and general life.   100% pure NZ colostrum provides perfect nutrition and the precise ratio of vitamins A, C, D, E, B1, B2, B6, B12, folic acid, trace minerals and all 22 Amino acids that helps overcome nutritional deficiencies and encourages health with vitality.